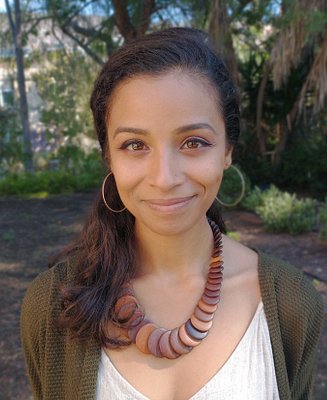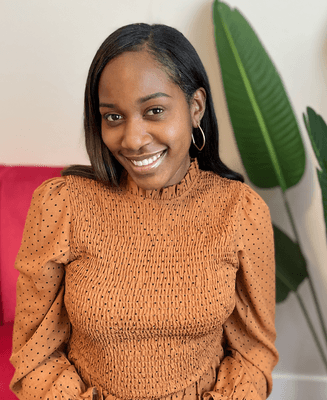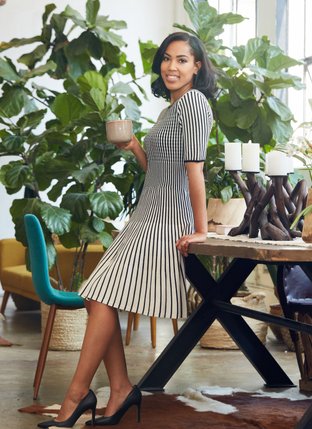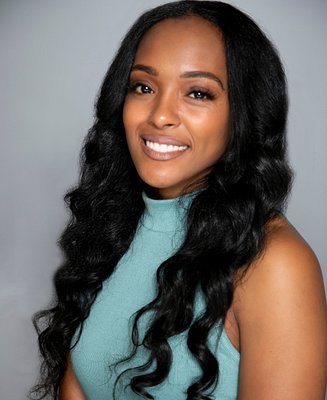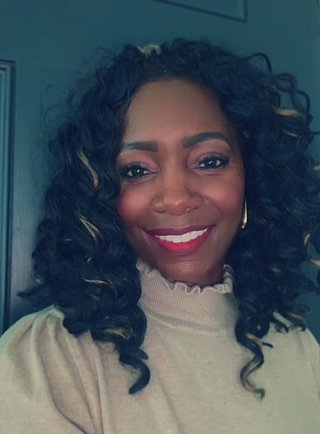 Alexandria Tillard-Gates- Founder
Los Angeles
Shuna is currently a Registered Associate (#132385). She earned a Master of Arts degree in Counseling Psychology from Southern California Seminary in San Diego, CA. Shuna has a broad scope of clinical practice having worked with clients with severe mental illness, depression, anxiety, trauma, and PTSD. She provides therapy for couples, individuals, families, adolescents, veterans, and active duty service members using CBT, trauma-informed therapy, and solutions-focused approaches.
Shuna believes that healing is best accomplished by addressing challenges through a holistic lens which includes the mental, physical, emotional, and spiritual aspects of ourselves. She helps clients explore and process internal and external barriers to healing and growth caused by trauma, stress, anxiety, depression, and other forms of distress. Developing healthy boundaries, coping, communication, and mindfulness skills are vital components of Shuna's work with her clients. Most importantly, she is here to meet you where you are with unconditional positive regard to support you and help you to become your best self.
As a therapist, I value the therapeutic relationship and work collaboratively with you to foster insight and empowerment. Using a solution-focused and strength-based approach to identify goals, I select client-centered interventions, and then strive to help you achieve them. I use a holistic approach along with mindfulness based skills, meditation, yoga, and spirituality.
As a good therapist, my role is to support you to reach your treatment goals and work with you to foster healing and growth. It is my job to ask the tough questions and dive deeper into the motivations and feelings behind your behavior to cultivate personal insight. I am committed to helping you to restore relationships and heal from the inside out.
I am excited to work with you to help you achieve your personal and relational goals in order to foster an authentic and healthy lifestyle.
HerHealing LLC was started by Alexandria Morgan Tillard-Gates, a Licensed Marriage & Family Therapist (MFT#96657) and a Certified Yoga Teacher (RYT200). Alexandria received her Yoga Certification from CorePower Yoga in 2015 and Trauma Sensitive Yoga training by TCTSY. She is trained in Trauma Focused Cognitive Behavioral Therapy (2016) and EMDR (Eye Movemenet Desensitization & Reprocessing Therapy). In 2017 she became a certified Sexual Assualt Victim Counselor. She received her BA from Spelman College and her MA from the University of San Diego. Alexandria has been practicing psychotherapy for 8 years.
Velma Kamara is currently a Licensed Marriage Family Therapist (#119348). She trained at Hope International University, where she earned her Master of Arts degree in Marriage and Family Therapy. As a therapist her focus is to work collaboratively with individuals to create a safe space for vulnerability, authenticity, and wholeness, helping clients to rediscover themselves through empowerment and self-awareness. Velma is trained in Trauma-Focused Cognitive Behavioral Therapy, where she helps clients find resiliency and restoration after experiencing emotional and behavioral difficulties.
Through her experiences she has found value in utilizing a holistic framework to promote greater satisfaction, truth, and connection. Her passion for healing derives from helping others live a fulfilled life from the inside out. She utilizes different tools and practices to encourage healing as a lifestyle. She believes that with the right support and awareness it is possible to achieve personal success no matter where you are in your journey.
Rachyl Nyoka
San Diego/ North Carolina
Rachyl Nyoka is currently a Registered Associate Marriage and Family Therapist (#128985) She was awarded an MA in Couple and Family Therapy from the California School of Professional Psychology (now Alliant International University). Rachyl believes healing is an integrative undertaking that includes every dimension of a person's life and history and that at its core, therapy is meant to be a mirror. She works with both individuals and couples, and empowers her clients to challenge personal patterns, learned behaviors, attitudes, and beliefs while facilitating deep understanding and awareness of self, relationships, community, and environment.
She grew up outside of Cleveland, Ohio, and has lived and worked all around the US in various helping capacities serving at-risk youth in community clinics, foster agencies, schools, as well as in-home services. As part of her clinical training, she has worked in substance use clinics, facilitated process groups, and worked with clients living with severe and chronic mental illness. Her theoretical background is trauma-informed and pulls from traditional Eastern and Western healing disciplines including mindfulness and meditation, narrative therapy, ecopsychology, and cognitive behavioral therapy.
Ashley Taylor
Los Angeles
Ashley R. Taylor is currently a Licensed Marriage and Family Therapist (#132689) with a history of demonstrated clinical experience and a background in community mental health working in underserved communities. She is a Los Angeles native and received her undergraduate degree at California State University-Fullerton, majoring in Psychology. She continued her education at Pepperdine University and earned her Master's degree in Clinical Psychology with an emphasis in Marriage and Family Therapy.
As a therapist, Ashley believes in the power of connection, healing, and empowering others. One of the most fulfilling aspects of her work is holding space where individuals can understand therapy as a form of self-care and lean into vulnerability in order to thrive, not only survive. Her blended therapeutic approach weighs heavily on mindfulness practices integrated with evidenced-based theories, including cognitive behavioral therapy, TF-CBT, solution-focused therapy, narrative therapy, and relational therapies. Ultimately, Ashley's goal throughout the journey is to partner with all clients to set goals using unique strategies to achieve these goals, actively challenge roadblocks getting in the way of healing, and building healthy lifestyle habits and relationships, and support with affirmative vibes and reinforcement.